Serge's dedication to music is unparalleled. He's been a fixture on the Dutch West Coast since the early nineties when he played cult events like The Hague's early Acid Planet parties, as well as holding a local residency where all night long sets were the standard. This taught him the art of DJing, the art of feeling a crowd, the art of playing a wide range of genres while keeping the dance floor moving. It's a simple but effect skill that few have mastered as well as Serge.
Musical trends come and go, but quality music always stays and the popularity of the man himself remains: no matter what styles are the flavour of the day, he is a go-to selector loved by seasoned old ravers and excitable young faces alike. He stays true to the ethos of the early days of electro, house, acid and techno – a time when musical influences came from different cultures and regions of the world, when skin colour, popularity, background and sexual preferences didn't play a role. All that mattered was the right attitude and an excitement for groundbreaking tunes with an eye towards the future.
The Rotterdam icon has not only established himself on the world stage, but also introduced and re-introduced countless talents old and new to dancers and DJs everywhere. His Clone empire – built around the main label with the many sub-labels – also includes the world famous record store and the influential distribution wing it encompasses, all of which are a bottomless well of essential electronic music from new wave to Italo to modern electronica via the deepest house, from the hottest new tracks to the most overlooked and in demand classics. Without him and his team at Clone Records, then, there would be plenty of voids in the dance music landscape. There might even be less of a connection between the American scenes in Detroit and Chicago and European hotbeds like his hometown if it weren't for the enduring relationships and friendships he's made with likeminded DJs, producers and labels from all over the planet. The thing that joins them all is a desire to express their emotions through their machines in their own unique ways, instead of following the latest hype.
Because of his broad taste and knack for unearthing fresh sounds from across many scenes and styles, Serge has A&Red and released hundreds of hot tracks and plenty of pivotal albums, all of which help his colourful DJ sets. They are versatile sets served up with real energy and enthusiasm, and can take in hours of unknown jacking acid cuts and alienating weirdness, surprise you with the most beautiful and sexy gems, assault you with electro or energise the largest warehouse with fierce techno, all from an extensive record collection build over a period of 30 years. Of course, the collection continues to grow as Serge continues to spend countless endless hours digging for fresh tunes week after week.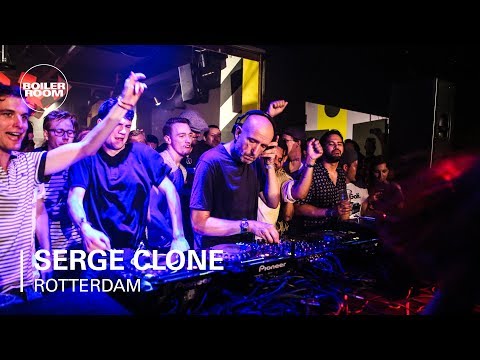 Serge's latest Boiler Room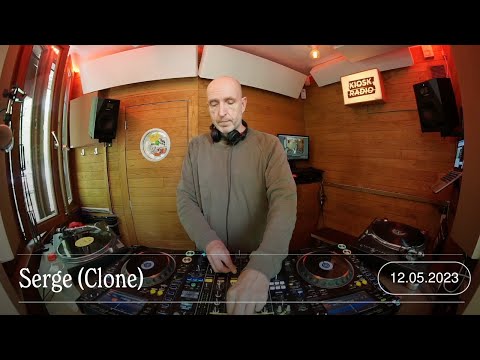 Kiosk Radio 12-05-2023 2