Enter the Mirror Zone with the mysterious chief mind expander Spekki Webu as he deconstructs time and space through his hypnotizing psychedelic sets. Like a master snake charmer he entrances entire dance floors with mind-boggling mixes and mesmerizing selections of jungle, tripped-out trance, breaks, Goa, and extraterrestrial tribal techno to name a few.
Unrestrained by genre or tempo limitations he shifts gears between hypnotic slowmotion and breakneck 90's rave so nimbly it induces an unexplained cerebral high. His sound has a rawness to it, shaped by years spent in the gabber scene and as a junglist in and around his terrestrial hometown Delft.
On his shamanic quest as gatekeeper into the world hidden within your mind he established the record label 'Mirror Zone' in late 2017 where reflections of his musical introspections come to fruition. You can experience him first-hand altering states of consciousness during his residency at The Hague's club Het Magazijn. Escape the simulated reality and delve into the depths of the mind with the sounds of Spekki Webu.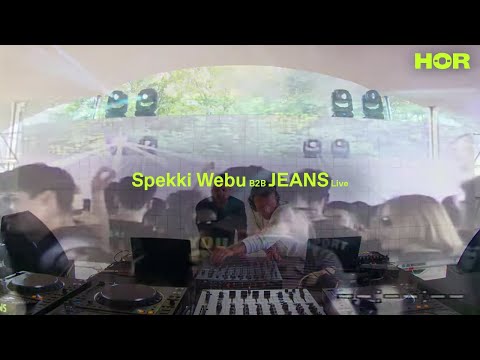 Hor w/ Jeans (live)